Small Space with Huge Potential
Building Sydney's Studio Granny Flats before you needed them
Studio granny flats are perfect for home office or small businesses that need affordable, flexible office space. We have over 40 years of experience building these types of spaces and can help you create the perfect workspace for your business. Our fully customisable studio granny flat designs will make sure your space is tailored to your needs.
You won't find another company in Sydney with experience like us when it comes to building studio outbuildings. We know what works and what doesn't work when it comes to creating the ideal studio space. Plus, our full fit-out offering ensures everything is ready to go once construction has finished so there isn't any downtime or disruptions during the process of setting your new working space.
Detached & Attached Granny Flats
A detached granny flat is a standalone secondary dwelling on a block that already contains the main dwelling.  
1, 2 & 3 Bedroom Granny Flats
Multi-bedroom self-contained granny flats equipped with a study.
Granny Flats with Garage
A garage is classified as a non-habitable space and can be attached to a granny flat without it being counted as part of the habitable area.
Single & Two Story Granny Flats
Two story granny flats are starting to become a lot more popular as investors and families are realizing the potential of placing one of these homes in their backyard!
See what people say about our studio granny flats!
Kathy LY
a month ago
Steve and everyone there is truly amazing!
Over the past few years i have built 3 granny flats with Absolute Granny Flats and they have not once disappointed me. Would like to thank everyone there for carrying out such an outstanding service. I am also amazed with the speed of service Absolute team carried out from the point of design to the selection of materials. Highly recommend them
thuy vu
3 months ago
We recently built a granny flat with Absolute Granny Flats and are very satisfied with the quality and speed of the service. Designs and approval were hassle-free. Our site supervisor, Steven, was very understanding, easy to work with and was very quick to rectify any of our concerns.
max soloman
a year ago
Great service, I got a good deal on the price and the build quality is excellent. Have recommended to my friends and family
Stuart Fraser
a month ago
We recently built a granny flat with Absolute and had a fantastic experience! They offered quality inclusions in comparison to competitors and were quick to responses. Steve was taking lead throughout the build and kept us informed along the way. He always made time available to us to review the granny flat when it suited our schedule and was quick to address any areas of concern. 
Elizabeth Escandor
a week ago
Steve, the director of the company is a very passionate person and happy with the staff. We're happy with the outcome of the granny flat they built for us. The inclusions were of high quality. We are happy to recommend them to other people who are intending to build one for either extra space, to downsize or for additional income.
Gulay Sarac
1 year ago
So far, the construction of our granny flat has gone to plan and we are very happy with the team at Absolute Granny Flats and the feedback they provide. Steve - one of the foreman was very accommodating and helpful all through making the entire project fun and productive. We work across nations and we will be happy to employ their services on our projects overseas.
Muhammad Simanta
a year ago
Hello Steve, Sometimes I forget to say "thanks"for all the little things Absolute homes have done to construct our dream granny flat!! I want you to know that even when I do not say so, I am so thankful for your wonderful service, caring and willingness to please your clients. You're truly an amazing person! My personal thanks to Dennis who is a tremendous site supervisor and always happy to hear clients. Our Best wishes for the success of your son, the next champion swimmer! Best Wishes from Muhammad & Afroza
Jeanette Ohagan
a month ago
Prompt in addressing queries and concerns, quality work without hassles. No great price variations from original quote/agreed amount which means no headache in my bank account! Approachable staff available at every stage of the build whenever I needed clarification. Would work with them again definitely.
Flexible studio granny flats in Sydney
Build a fully customised space to work from home
Absolute Granny Flats provides an alternative to traditional commercial real estate, enabling businesses to create their own space at a fraction of the cost. Our range of fully-furnished studio buildings are perfect for home office space but flexible enough to transform into short term accommodation.
We offer fully furnished studios with everything you need to start working immediately including internet access, furniture and appliances. All you have left to do is move in! With no long leases or expensive renovations required it's easy to get started today.
Professional Studio space

We specialise in building studio spaces detached from the main home for all professions including; artists, writers, musicians, designers or even if you just need some flexible space for your growing family.

Work from home getaway

Our office granny flats allow you to take advantage of every inch of your home while still enjoying the convenience and privacy of separating the studio workspace to a separate outbuilding from the living space. The best part is that we'll handle everything from start to finish; including designing, building and managing your project.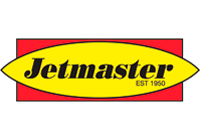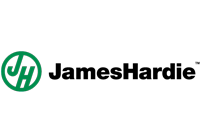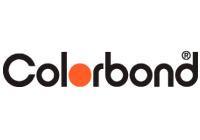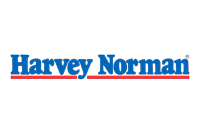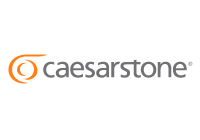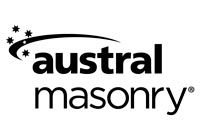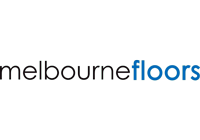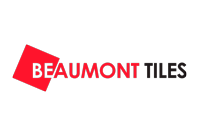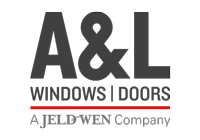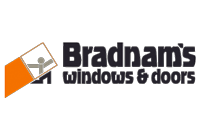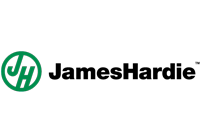 LOOKING FOR A STUIDO GRANNY FLAT IN SYDNEY?
AFFORDABLE STUDIO GRANNY FLATS
Looking into getting a studio outbuilding that's detached from your home but not sure how to go about the process? Absolute Granny Flats specialise in building studio outbuilding granny flats and will work with you through the entire process, from concept to actualisation. Our custom studio and office spaces are created to suit your needs and are designed to be built at a price that you'll love.
Request a Studio Granny Flat Quote
Fill in the form below or call us now on 1300 580 176